No matter what type of trade show that you are planning for your business, your main objective of organizing it will always be the same, which is to attract visitors and potential customers. The main concern is figuring out how to make your exhibition or display booth standout and gain the interest of the mass visitors coming by.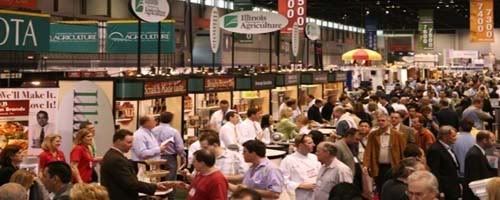 There are a lot ways to organize a trade show and certainly many things that you need to take care of but let's keep this as simple as possible. Now take a look at some of the basic steps and ideas about how you can manage an exhibition efficiently and effectively.
We are all in a competitive business field and the best way to lead the market is to take action as early as possible. Always be quick when registering for your display booth so you are able to pick the best spot possible in the trade show location and gain the most out of the event.
Design your display booth in the way that matches with the theme of your business brand and product. For instance, you will not want to use images of floral or fancy patterns if you are promoting a sports product. Your trade show exhibit design should be well lit and has bright, noticeable colors. Do a survey beforehand by attending to other trade shows and see what colors and styles that are used the most and eye-catching as well as those that are not.
Find out the details about the visitors that will be attending the trade show, why they are coming, what they are looking for from the event and how will you convince them with your product. This is important especially when you are planning to give out freebies to your visitors. Let's take a quick example: if you are exhibiting a football product and your targeted audiences are most likely consisting of football fans and sports hobbyists, they will not bother with the free pens and key chains. Instead, give them something more football related.
As we know, visitors come and go very quickly. So unless you have a lot of interactive exhibits in your trade show displays, chances are they will not stop by your place for long. Keep your exhibition as systematic and as linear as possible so visitors can get what they are looking for and everything that you want to provide them such as your business card, brochures and giveaways all in one single trip. Make use of portable exhibits so you can setup and take down your display booth more quickly.
Always be friendly to everyone that comes or passes by your booth, talk to them and show them how they can get the most out of your product. Sometimes, a person who doesn't look like a potential customer may even end up as one. Be sure to team up with a few partners and work in shifts if the trade show lasts for long hours.